Ben Gurion Museum Sde Boker – Lessons in Simplicity
Ben Gurion's Museum and Tomb
The Camping
I stayed in a camping site in Mizpe Ramon – Me'ever. Originally  a hangar in an industrial part of the town, it served a the perfect hub for my national parks sojourns in the area, including Mamshit, Ein Avdat and the Ben Gurion sites. I was familiar with the place, having been there for festivals. I now found out it also served as an accomodation.
The atmosphere in Me'ever is always great, everybody is super friendly, and freedom is the name of the game. 
I am posting these pictures here also to show that simplicity is still a tradition in the desert. Many younger and older folk choose to go basic, voluntarily, just like Ben Gurion did at the time, when he moved with his books from the city to the Negev. 
My camping scene at Me'ever accomodation and event center, Mizpe Ramon
Scenes from Me'ever camping, hostel and event center, Mizpe Ramon
Ein Avdat National Park
Combining visits to several sites on this outing, I first drove to Ein Avdat, a wonderful Nature Reserve and National Park, and from there to the the Ben Gurion Museum and Tomb. Everything is located off Road 40 north of Mitzpe. The drive to Ein Avdat starts at the Ben Gurion Tomb, so you get two national parks in very close proximity. The viewpoint over Ein Avdat is located more to the south.
Eternal Peace in the Desert - Here Lie David and Paula Ben Gurion
Right at the parking place, I was welcomed by a herd of free-roaming ibex, who come regularly from the desert to enjoy water and food remnants available around human dwellings.
A pretty, manicured, rock-gardened lane (see pic above) leads to the eternal resting place of David and Paula Ben Gurion. The tombs are placed at a gorgeous high spot with a breathtaking view over the cliffs and valleys in the vast expanse below.
Lying side by side, Paula and David's twin tombstones are the quintessence of simplicity. Following Jewish custom, visitors put little rocks over the tomb from a special container on the side.
Ben Gurion's tomb at Sde Boker
Moses and Ben Gurion in Conversation
From the tomb compound I drove a bit north to the actual Kibbutz, where the Ben Gurion Museum and house are located.
I got there late – four o'clock was closing time.
The entrance was as simple and humble as expected:
Welcome to Ben Gurion's hut
Walking through, I bumped across an educational show for kids that was taking place on the grounds. A lady dressed in a long white robe with a long white beard represented Moses. The small boy by her side had a (not very good) Ben Gurion headdress…The show was at its last moments, so I did not get the jist of the play, but Revital Twito, the adult performer, explained to me later that she was posturing as Moses passing the torch to a young Ben Gurion.
Revital Twito putting an educational show for kids at Ben Gurion Museum, Sde Boker (picture on right courtesty R. Twito)
Revital told me the place was closing, but lit up when I said I was planning to write about it for my blog. She made efforts to let me in for a few extra moments.
Clearly the Kibbutz and the museum were suffering due to the coronavirus crisis. Tourism was dead, and only recently some internal tourism had started arriving.
The museum is highly kid oriented, like most sites in Israel, with a special interactive educational game show:
Interactive educational games for kids at Ben Gurion Museum, Sde Boker
We exchanged phones and she sent me a few extra pictures.
On the grounds outside, Ben Gurion, notorious for his love of Yoga, was still standing on his head:    
Ben Gurion on his head in front of museum, Sde Boker
Ben Gurion Museum - The Hut
Neither hut nor house 
The highlight for me was, of course, Ben Gurion's actual house. It wasn't a wooden shack, but was something between a hut and a house.
Revital Twito grew up on the Kibbutz, and introduced me to her father, one of the founders. Now she actually lives elsewhere, but comes to the Kibbutz when help is needed.
Sde Boker Kibbutz was founded in 1952, and Ben Gurion moved here in 1953, the year I was born… 
Here is Revital (after taking off her Moses beard), posing in front of the house:
Revital Twito in front of Ben Gurion's hut. Sde Boker
A dose of nostalgia 
On the inside, I found what I expected: a house simple in furniture, but rich in intellectual content, a lot like the house I grew up in.
Below is a photo of the living room, which also served to entertain and recieve foreign diplomatic guests and delegations. Revital almost apologized that this room was not as humble as everything else. Oh, well…Compare this to Bibi's residences, or to presidents and prime ministers' houses elsewhere in the world…
Ben Gurion Museum – The Living and Guest Rooms
The following pictures show Ben Gurion's and Paula's bedrooms. There are multiple books by his bedside. Since he was reading late, Paula had her own bedroom, so she can sleep peacefully.
On one of the walls in his bedroom, he hung a picture of Mahatma Ghandi, a figure he held in high esteem.
Ben Gurion Musuem – books by the bedside
Ben Gurion Museum, Sde Boker – The bedroom furniture
I took a picture of this closet, as it so resembled the one I had in my own bedroom as a kid.
Well, the country was small, poor and young those days. I assume the plastic shutters on the windows were put in later. In those days, shutters were metal or wood.
Ghandi's picture at Ben Gurion's bedroom
Paula's bedroom at Ben Gurion Museum
The video below shows the extensive library Ben Gurion left in his will to the state, together with the house. 
My father had a similar room with books from floor to ceiling on all sides, another reminder of my own upbringing and the mentality of the period.
Ben Gurion's Museum - Pictures from a Life
A few curious photos from the museum:
Left to rigth: with friends in front of the hut; Expressing ambivalence about circumcision; Four children are a minimum 
Regarding the "four children minimum", lamentably Ben Gurion could not foresee that this recommendation, supported by Biblical commandments regarding procreation, and his early error of exempting Yeshiva guys from military service and work, was going to cause the severe demographic problem our country is now facing.
With combat engineer troops
These are postcards sent to him by children for his 80th birthday. Most start with addresses like: "To the great leader"…
Children's blessing cards for his 80th birthday
If "The Old Man" is Walking, So Can You
Ben Gurion used to take guests, including politicians and foreign visitors, out for walks. If people annoyed him, he would outwalk them, thus cutting off the conversation, and then taking his prompt leave…
In the following photo, a Kibbutznik is displaying a sign telling outsiders to park outside the Kibbutz, with the explanation that if "the old man"', the common nickname for Ben Gurion, is walking around by foot, so can they!!!
No entry to foreign vehicles: "If the Old Man walks, so can you"
Here we can see Ben Gurion walking around the Kibbutz with friends, and perhaps a guard. Except for him, everybody is wearing shorts. Air conditioning was unheard of at the time, even in the desert…
Ben Gurion's afternoon stroll around Sde Boker, his retirement pioneering home in the Negev desert
Where We Stand Now - Just Saying
Less then 70 years have passed since Ben Gurion moved into a hut in the desert, and now we have a very different leadership:
Our current prime minister, Mr. Netanyhu, lives far from simplicity. Bibi seems willing to violate the law and try to deligitimize the courts in order to acquit himself and his wife of charges having to do with his corruption and their love of luxuries.
Those include a one million dollar car and a private jet, and now, during corona times and coalition negotiations, Bibi needs Israel to help him pay for a fourth house.
His love of luxuries led him to his famous court cases:
From the BBC: Case 1,000: Charges – Fraud and breach of trust
 This case concerns the prime minister's relationship with two businessmen: Arnon Milchan, an Israeli Hollywood film producer, and James Packer, an Australian billionaire.
Israeli Attorney General Avichai Mandelblit alleged that Mr Netanyahu and his wife, Sara, received various goods from the businessmen, "mainly cigar boxes and cases of champagne".
They were allegedly given in a continuous manner, "such that they became a sort of 'supply channel'". The value of the goods was approximately 700,000 shekels ($198,000; £162,000).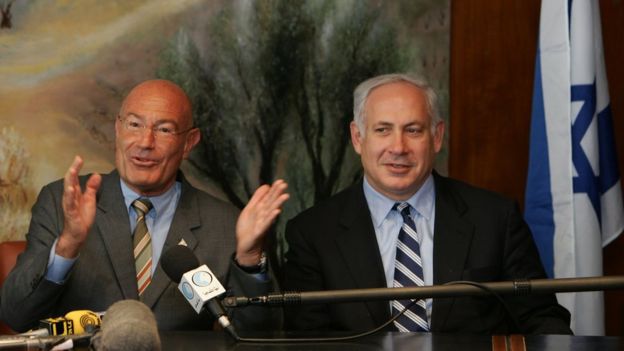 As I write, demonstrations and protests are held in front of Bibi's (Netanyahu's) house in Jerusalem. 
Source: https://www.dw.com/en/israel-protests-cause-netanyahu-problems/a-54243996
Aftermath
Our religion was born in the desert, in a land of scarcity and simplicity. I hope the clean air of the Negev, that Ben Gurion was so drawn to, will again serve to purify the corruption, extremism and anger we see everywhere around us today, as new plans to settle the Negev will take effect.